You will receive an email invitation to participate in a project on Fonn.

1. Click the 'Go to app' button > This will take you to a registration screen to create your
user: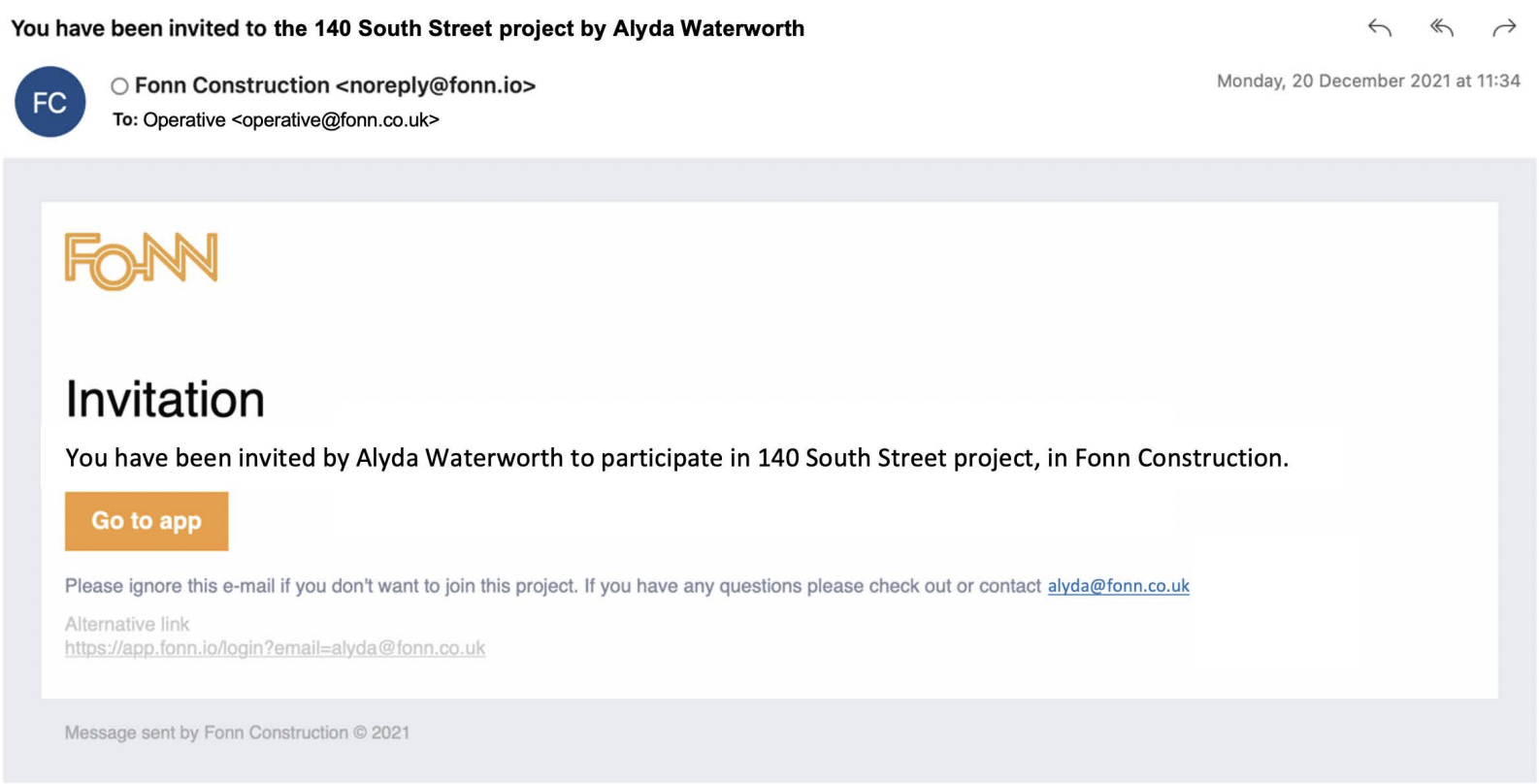 2. On the registration screen, your email address will automatically be populated based on the invitation, simply type in your chosen password, then click 'Create User':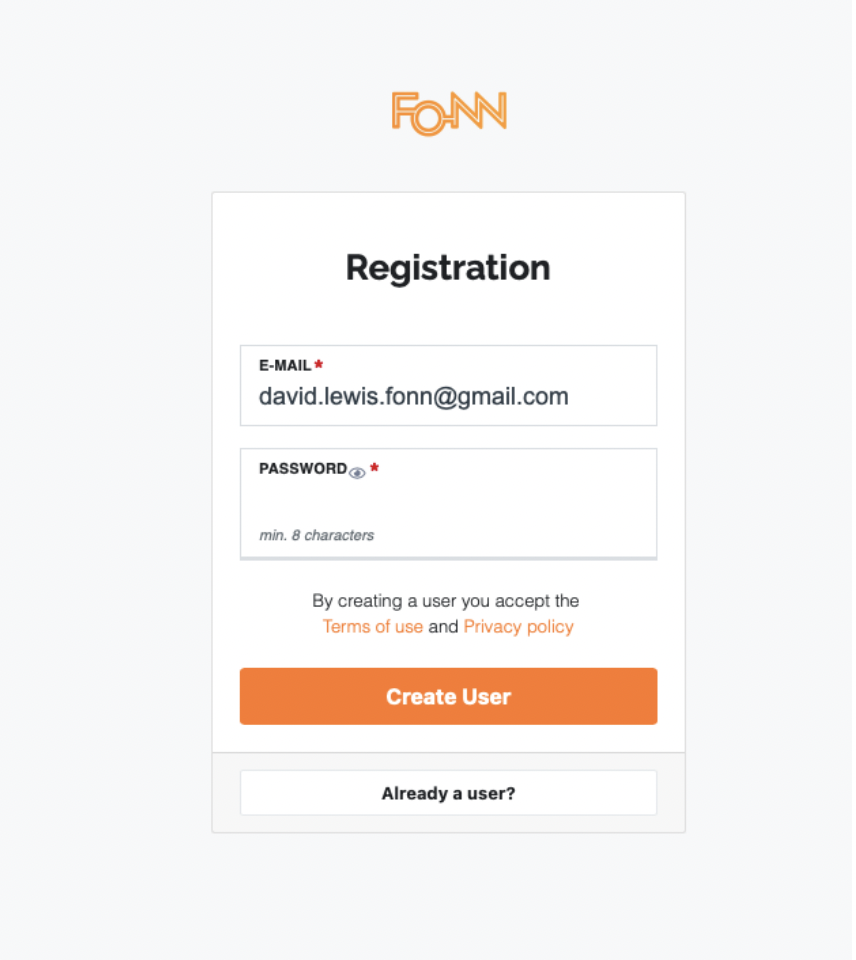 3. Next a screen will appear for you to enter a little more information about yourself, then click 'Save details':
Important!
• Only fields with a red asterisk * are required
• Do not tick the 'I represent a Company' option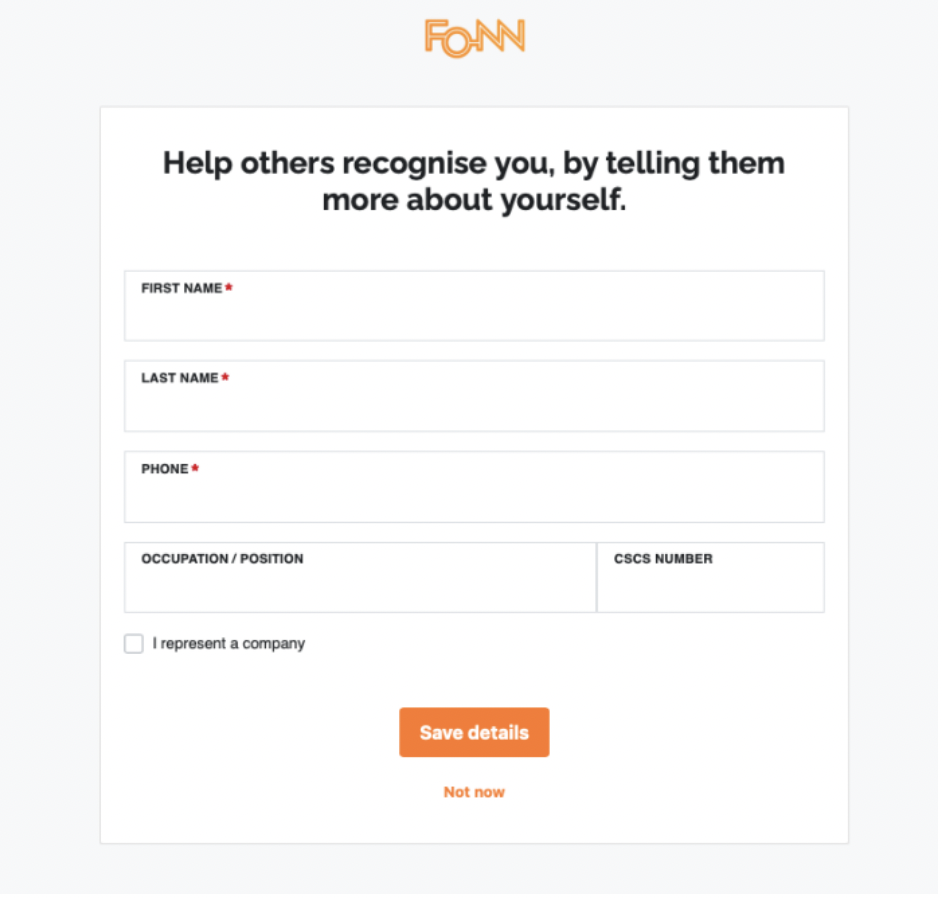 4. Your account has now been created and you shall be directed to your new home screen. This will be an overview of all projects you are a member of.
5. If you have any pending invitations, you will see it at the top of your view. To accept the invitation, simply click the 'Join' button.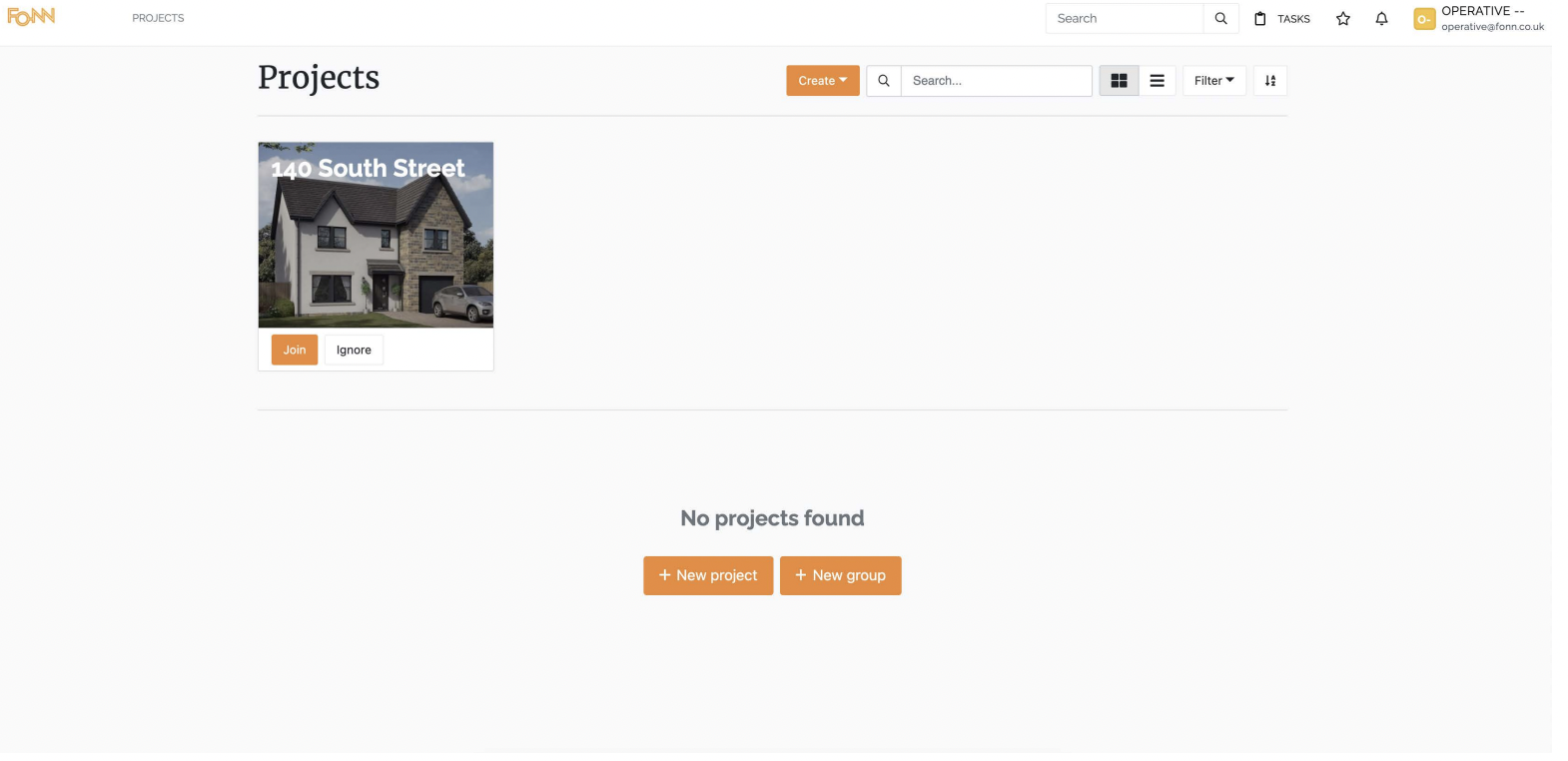 6. You are now a member of this project!