Firstly, create a task, fill out the title, and assign a due date and the person responsible.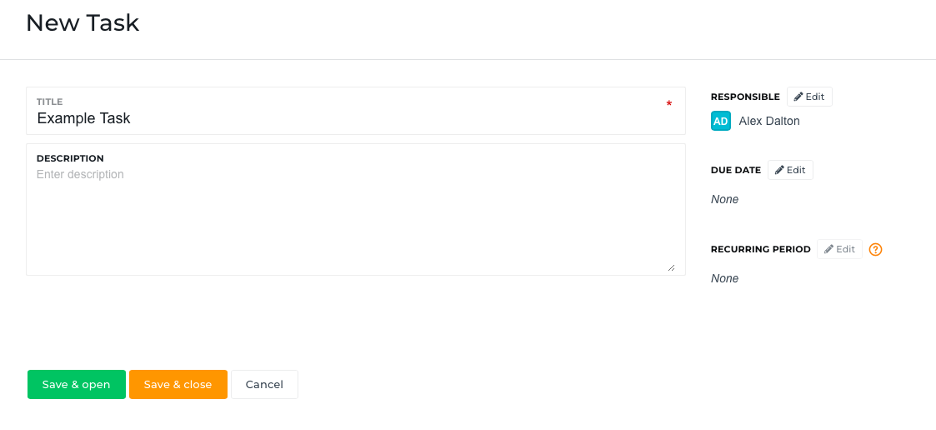 From here, you can add a due date, description, comment, images, or documents. You can also change the status and set a recurring period for your task. The title, description, responsible person, and other aspects of the task can be modified while it's open.
3. There is also a possibility to mark a task as complete and also record the actual completion date separately from the date the task was closed. This added functionality allows for better recordkeeping and reporting when managing tasks. It also allows for a distinction between when a task is closed in the system and when the task is completed.