Enabling HSE rules
The first step for enabling HSE rules for your organization, is enabling HSE rules in your organization settings.
Editing the custom message
After enabling HSE rules, you will be asked to edit the custom message. This is where you type the message all project members receive before they can accept the HSE rules, and access the projects.

It looks like this: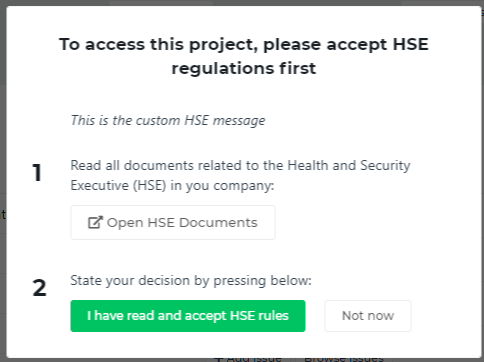 Uploading HSE rules
When you enabled the HSE rules in your organization settings, a folder was created within your organization folder.

Go into one of your projects that are part of the organization, and find the HSE Rules folder.
Add documents relating to HSE rules in your company to this folder.
When members click the "Open HSE Documents" link, they will be sent to this folder.