Enabling organizational documents
Organizational documents can be found in your organization settings, if you are unsure of how you get to the organization settings, there is a article explaining this in the FAQ.
Uploading documents
After you have enabled organization documents for your organization, a folder called "Organization folder" will appear under documents inn all projects who are members of your organization. The contents of this folder are shared through the entire organization. This means if you upload a document to this folder in "Project Y", the uploaded document will also be available in "Project X", as long as project X is part of the same organization.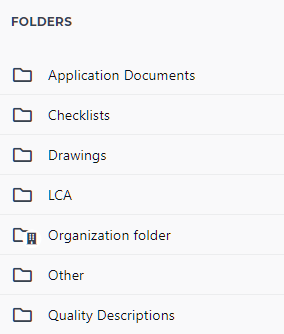 This folder is also used for HSE-rules, if you choose to activate these in your organization settings.