Generating a form
1. Open the project where you want to fill out the form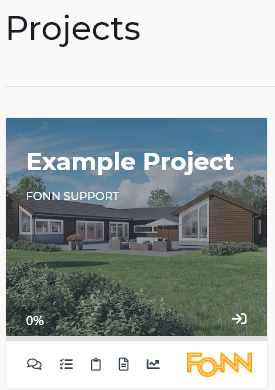 2. Click documents, and find the Forms folder

3. Inside the Forms folder, click the + Add form button

4. Select the type of form you want from the menu, enter a name and click Create.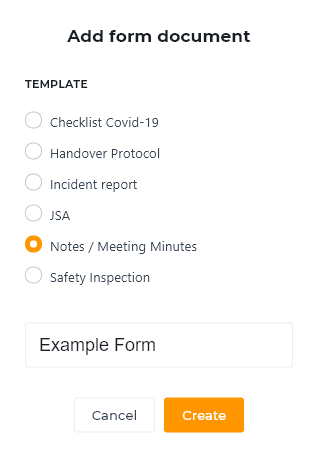 Filling out the form
1. Click the form you want to edit in the document selector.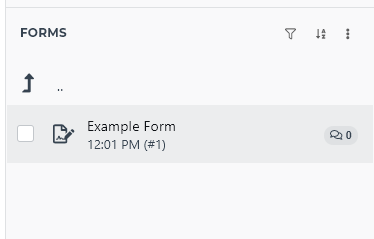 2. Click the Edit icon to start filling out the form.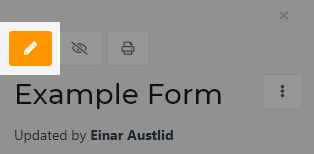 3. Fill out the form in the preview.
The fields here will change based on which template you selected when generating the form.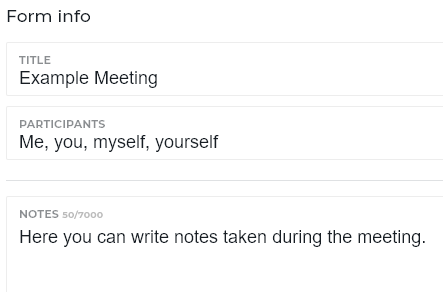 4. Click Save to save your form.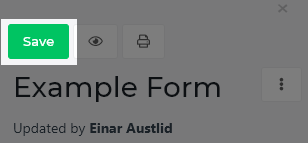 5. Your form is now saved.

6. You can now download your form as PDF.
Don't worry, it will also remain saved in the project.