Creating a submittal
The submittals feature requires that submittals have been activated first in your organizational settings, which in turn allows you to activate it in your project settings.
1. Click on Submittals in the navigation menu on the left.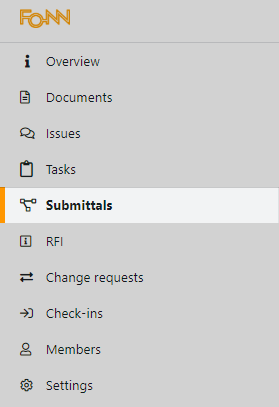 2. Click on + Create submittal, give it a name and click on Save & open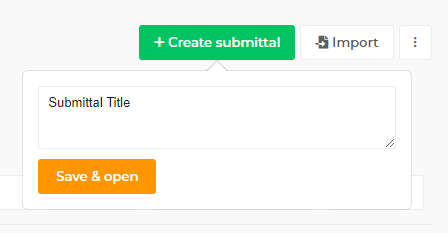 3. Choose who should be submitting the document, and a submit before date.
If you are the submitter, check the box I'm the submitter. If you are the submitter the submitter and submit before date fields will dissappear.


4. Choose who should approve this submittal, and an approve before date.
If this submittal is only informative, check the box Informative only. Informative submittals do not require an approver or an approve before date.


5. If there are additional people who should be able to review the submittal, add these people as reviewers.


6. If you are the submitter, upload your document here. If you are not the submitter the option will not be here.
Select the upload folder. Standard upload folder will always be the Submittals folder.
The rest of the fields are not required, but you can add which type of file you want the submittal to be, which package it is a part of, and which section reference.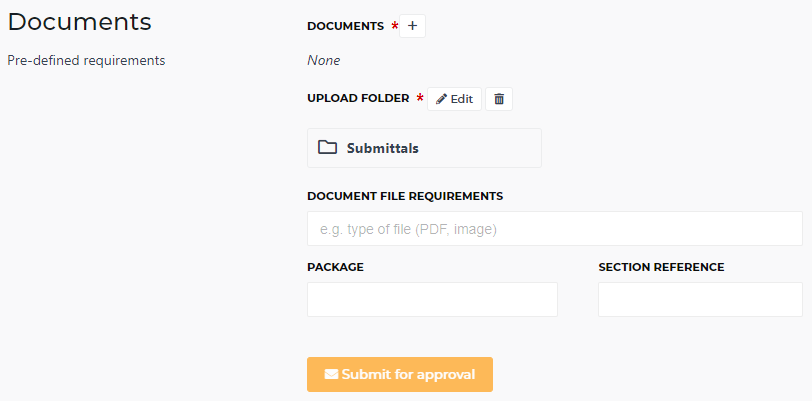 7. When you are finished, click Submit for approval.