1. Go into the org. panel by clicking Organization in the top right corner.
The Organizational panel is only available to Org. Admins.


2. Click Features under Settings in the navigation bar on the left side.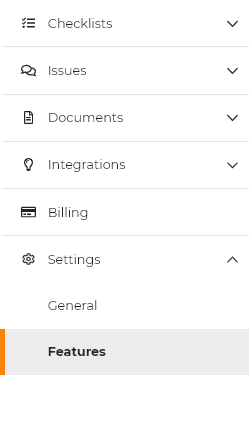 3. Enable the Forms feature at the bottom of General settings.


4. The Forms feature will now be activated in all future projects in your Org.