Generating a QR code
QR codes are not generated directly through Fonn, so Googles QR code generating service will be used in this example. If you do not have access to Chrome or for some other reason see the button, you can also use other third party software for QR code creation.
1. Firstly, go to the place in the web application where you want the QR code take the person scanning the code.
In this example we'll be using the front page of a project. This is the best place to link, when the QR code is used to help mobile users check in.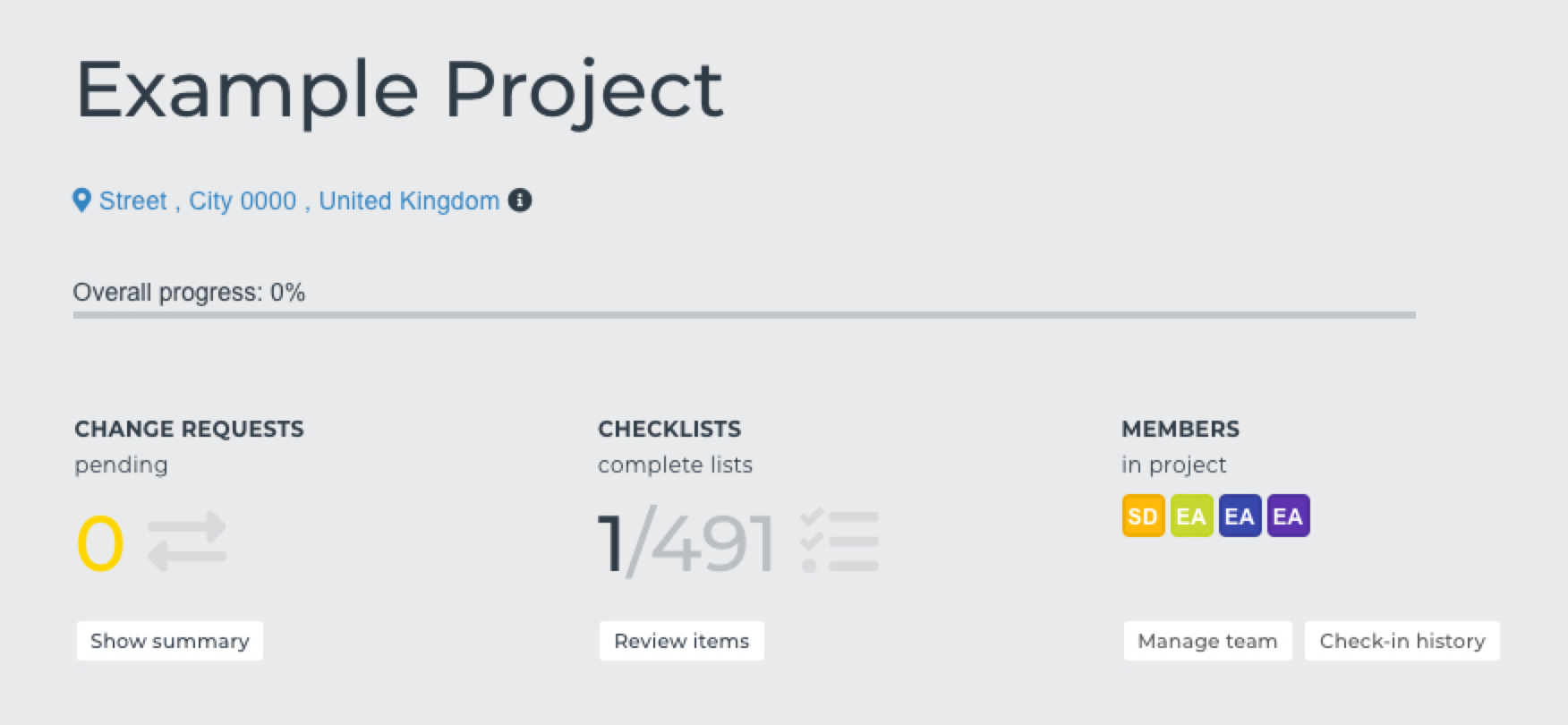 2. Click the URL, and click on Create QR code for this page.


3. Chrome will copy the current URL for you, and generate a QR code.
Click Download to download the code as an image file.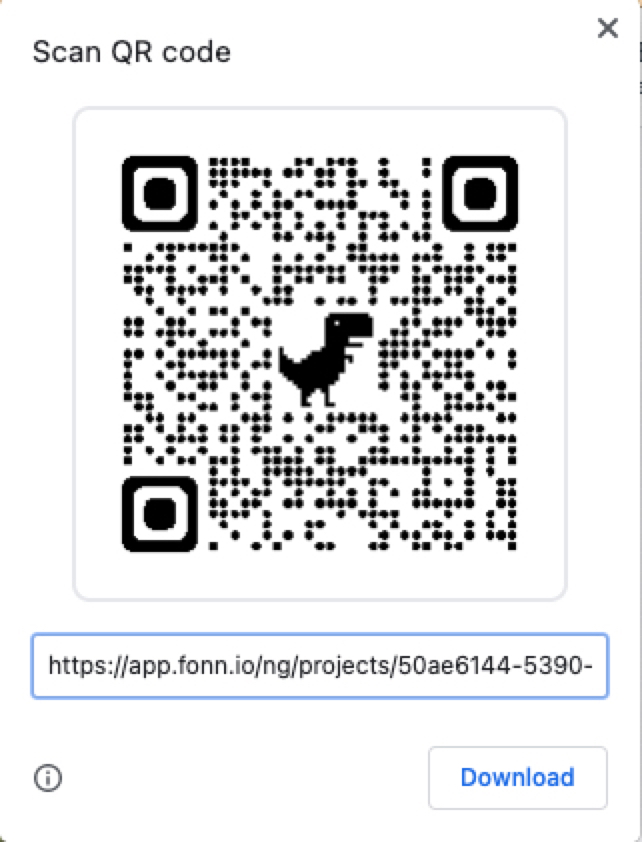 4. You can now print this image, and any user scanning the code will be taken to the correct place in the app, as long as the user has access to the project being scanned.