Mobile:
Tap the Time Card button.
On Android, from the navigation bar:

On iOS, from within a project:

Find and open the project where you want to track time with the down arrow.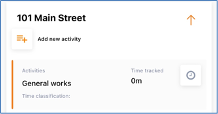 Tap 🕘 to log time to General work, or tap to "Add new activity" to log time against specific Checklist / Scope of Works items from the project.
To add a new activity not listed, search for your assigned items, and tap to add it for tracking.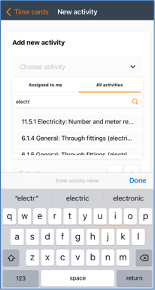 Quickly add time by 15-minutes increments (and set an optional time classification if needed) and 'Log time' to save the activity.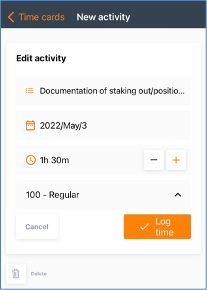 Web:
Find Time Card on the sidebar:

Add an activity for the week: Search for the activity from Checklist items assigned to you, or from all Checklist items; add the time tracks, and save the activity.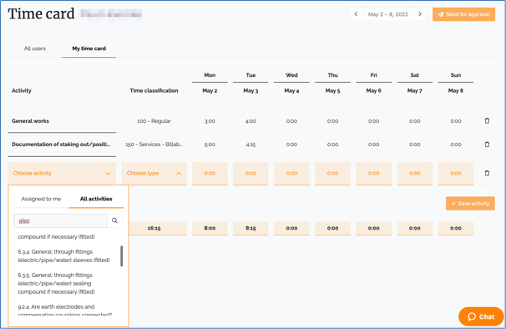 Repeat for other activities as needed.
At the end of the week, "Send for approval" if using the approval workflow: